Welcome to Second Saturday: What Everyone Needs to Know About divorce.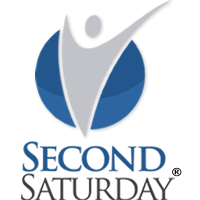 Divorce can be one of the biggest and most challenging decisions you will make but you don't need to make it alone.
Second Saturday offers non-biased financial, emotional and legal advice from qualified local professionals, providing people with the knowledge, support, resources and trust that they need to survive the divorce process and move forward with confidence toward a new life.
It's a matter of trust: divorce can be one of life's most difficult transitions, emotionally, legally and financially.
Going through a divorce may be one of the hardest things that you will ever have to go through and it is important to remember that there will always be a light at the end of a tunnel. With the continuous help and support of people similar to this family law attorney Titus Pemberton and the advice that you can receive from us can help you to get through this process in the best way possible.
Second Saturday believes the more information and support you have, the better decisions you can make for yourself and your children, and more hopeful you can be about your future. Be informed, be empowered.
Workshop topics:
The divorce process
Child custody and support
Legal and financial issues
Helping your family cope
Rebuilding self-esteem
Dividing property
Housing issues
Second Saturday workshops are offered locally each month at The Mediation Center in Rochester at 9:00 am. Our office is conveniently located at 95 Allens Creek Road, Building 2, Suite 123, Rochester, NY 14618.
For more information visit www.secondsaturday.com or call us at 585-310-7232 to pre-register. Walk-ins are always welcome!