No matter how scared, hurt or angry you are, if you have children, and you are going through a separation or divorce, you still need to "show up" every day and be a parent.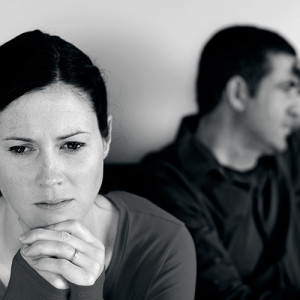 Going through a separation or divorce is hard. Anyone going through the process is in some form of crisis and level of grief. Whether you are the leaver or the levee, you are experiencing a state of transition and upheaval. Life as you know it and had planned on is changing. There are many unknowns and the future may be scary.
What does "showing up" as a parent mean? It means putting your best face forward and being the best version of yourself and parent as possible. Managing your stress and still being able to get through the day to day operations of being a parent is critical to you and your family making a positive transition to redefining your family. Making the needs of your children a priority and placing their best interests in the center of the room and your process will have positive results for all of you.
Putting a good support network in place to help you through the transition is always a good idea as well. What is a good support network? A good support network consists of people who are there for you during this time as well as having activities you enjoy in place to provide outlets to stress. There are many social groups in your community of that offer opportunities to get out of the house and meet new people with common interests. Take advantage of those outlets and new connections.
Friends and family can be a wonderful part of your network. The people who love and support you know you best and can be there when moments are difficult. As well-meaning as friends and family can be, many times professionals are needed to help guide and support you through your transition as well. People, who are experts in their field, unlike family and close friends, will give you sound advice in their field of expertise. This is not meant to underscore the importance of surrounding yourself with people you are close to.
Therapists and financial experts are two kinds of professionals that can be very helpful and alleviate many concerns and fears as you enter this new phase of your life. People you trust to help guide you with difficult decisions are essential in making good informed choices.
The mediation process offers you control over decisions that affect you and your children and keeps you out of court. This process combined with professionals that can help you with informed decision making is the best way to resolve the terms of your separation or divorce.
Contact The Mediation Center, Inc. today at 585-269-8140 for more information on how mediation is the preferred option when going through a separation or divorce