Financial Perspective During COVID 19
By: Kitty Bressington, CFP®, CDFA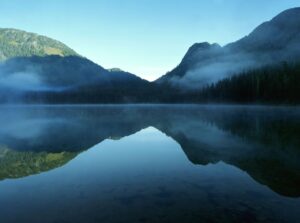 I know that these past few weeks have been a challenge. I think the market drop, the border restrictions, the layoffs, and the "yikes" factor is snowballing and it can be tough to balance all the associated emotions.
Episodes like this are what New Englanders like to call "bracing." Shocking enough to take a little bit of your breath away but not cause frostbite. (OK, a true New Englander wouldn't consider Rochesterians "New Englanders" but this is a time for solidarity, in all shapes and sizes).
Several people have asked if we are at "panic" point yet and I'm still going to say "No." Here's how I gauge panic – are you and your family making life-long significant changes to your personal spending patterns that will alter, forever, your relationship with money. Are you going to drop down to one car? Are you going to aggressively down-size your home? Are you evaluating all of your spending patterns and making wholesale shifts in where and how you spend (or will spend) your money? Sure, things are a little nuts right now (if you had told me two weeks ago I would be hoarding Taza Toffee Almond chocolate bars, I would have laughed – but now, hey, a girl has her vices….); this will pass and when the stores re-open, most people will slip back into old habits, slowly perhaps, but I doubt few of us (as in the population as a whole) will make significant changes.
To put some perspective on things – The market dropped 33.5% during the 1987 correction, 36.7% during the 2000-2001 episode and 51.9% during the 2007 drop. We are barely scraping the least of those numbers now and aren't even close if you factor in that we shouldn't have risen as high as we did. Further, most of you have well diversified portfolios which means that you have only a percentage of your portfolio in "the markets" so your value drop is even lower. Does that make it less painful – heck, no. It just means that we have to separate the emotion from the actual financials. It's not easy, I get that but it's critical so if any of you are feeling the itch to pull the trigger on your accounts, call me and we'll talk.
On to some structural issues. For those of you who don't know me well, it may come as a slight shock that I don't have internet, cable, or a TV at home which is going to make the "stay-at-home" order somewhat challenging. It was a personal decision made years ago to protect my mental health and when the thought that I would need to work at home wasn't even on the horizon.
Right now, the most important thing is to stay well. While drops in the market are shocking, the are easier to recover from than some health issues.
OK – the weather has turned and we can all get outside so go get some fresh air this weekend and let those UV rays burn off the germs.
Kitty Bressington, CFP®, CDFA is a founding principal of Linden Financial Consultants, LLC a fee-only, hourly-only financial consulting practice. With more than 20 years of experience, Kitty provides affordable, objective, well-explained financial advice helping clients understand the long-term ramifications of the financial decisions being made, particularly during the course of a separation and/or divorce.
By working on an hourly basis, clients are able to benefit from product-neutral financial advice, either periodically or on a regular basis, depending on their budget, making financial advice more accessible to those who want to take control of their financial well-being – no income or investment account minimums are required.
Kitty is a member of the Garrett Planning Network, a nationwide network of independent, fee-only financial advisors, a member of the Rochester Association of Family Mediators (RAFM), and the International Academy of Collaborative Professionals (IACP).
Kitty is also founding director of the Foundation for Women's Financial Education, a non-profit
dedicated to improving the financial literacy of women in the Greater Rochester area and local sponsor of the Second Saturdays Divorce workshops.