Divorce Workshop – Saturday, April 11, 2020, 9:00 – 10:00 am – Fee Waived for Workshop to Help with Expenses During Quarantine
The Second Saturday Workshop will be held virtually this Saturday, April 11, 2020 from 9:00 am – 10: 00 am.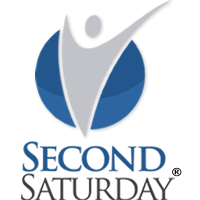 This workshop is designed to inform and educate women about the separation and divorce process. What do we all need to know before and during the process? Get you questions answered and talk directly to professionals in the field.
This month we are offering the program virtually, for a shorter duration during social distancing and with no cost for participants. We understand that people are more worried now about finances and we would like to help alleviate some of that concern.
You can register for the program by visiting www.womensfinancialeducation.org. Once registered you will receive a link for the program.
The Mediation Center participates in this program and encourages women to become informed on all decisions that will need to be made during a separation of divorce. Women typically feel less empowered when it comes to the finances and we want to encourage informed decision making for couples. Good decision making comes from both parties working with good and complete information.
We do not want men to feel alone or less empowered either. Men who feel they need more information before beginning a process for separation or divorce can reach out directly to The Mediation Center at 585-269-8140, by emailing [email protected] or by visiting our website at www.mediationctr.com.
We are dedicated to helping all couples, men and women, reach the best agreements for their families and we are working on more platforms and workshops to offer everyone going through divorce access to information.